AB Engine Incorporated has secured a strong combination of pertinent technology experts in order to solidify and patent the AB Engine technology. Extensive technical expertise in thermodynamics and physics as well as a trend of successful patent procurement is a core skill set among several members of the team. A successful entrepreneurial record evident from the background of the president and founder is a major management advantage for the AB Engine leadership team as well. Besides a high level of technical expertise, the AB Engine Incorporated team is also composed of individuals with strong business management backgrounds. With extensive expertise in management, marketing, finance and HR, these individuals are well positioned to successfully develop and manage and IP-based Corporation like AB Engine Incorporated.

Alexander Bakharev - President, CEO

Mr. Bakharev is the principal founder of AB Engine Incorporated and the inventor of the high efficiency engine that is the core of the intellectual property based business model for the Company.

He is the creative inventor of many novel and unique high-tech solutions in several technical and scientific fields such as cryogenics, superconductivity, composite material, aerodynamics and thermodynamics. He holds more than a dozen patents and is the author of many published articles that are well recognized internationally. He graduated from one of the most prestigious Russian universities, Mendeleev, where he completed his graduate and post-graduate studies. Prior to starting AB Engine Incorporated, he spent 17 years with Russia's equivalent of NASA where he rose to the head of the cryogenic composite material department. Mr. Bakharev has been in the private business arena for the last 20 years where he played the roles of originator, founder and co-founder of several successful companies. Before fully devoting his time to AB Engine Incorporated, Alexander was a Chief Technology Officer at CardioMag Imaging. Mr. Bakharev was recognized by the Wall Street Journal on September 11, 2006 as a recipient (first runner-up) of a Technical Innovations Award* in the area of Medical Devices.
Scientific and engineering advisory board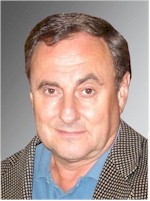 Michael Gurvitch, PhD
Dr. Gurvitch is a tenured professor of physics at the State University of New York (SUNY) at Stony Brook. Prior to joining SUNY in 1990, Dr. Gurvitch was a scientist at the AT&T Bell Labs. He has authored and co-authored over 100 publications and is well known for his expertise in metal physics and superconductivity.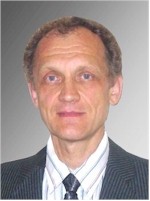 Yuri Polyakov, PhD
Dr. Polyakov is a Senior Research Scientist at the State University of New York (SUNY) at Stony Brook. He received his Ph.D. degree in 1983 from the Moscow Institute of Physics and Technology, one of the world's leading universities in the field of experimental physics. He is the author of more than 25 publications in scientific journals, 14 conference proceedings and 3 patents. During his 25 years as an experimental physicist and engineer, Dr. Polyakov has been a principle developer of various sophisticated scientific methods and devices in the fields of semiconductor science, superconductor electronics, laser-optical diagnostics of biological objects, spectroscopy of atmospheric gases and super sensitive magnetic measurements. Since 1997 he has also been the owner of a small business Research & Development Inc. for a development of electronic devices utilized in unique scientific and industrial applications. One of his products, the multi-channel measurement setup for screening of superconductor chips, is used as the standard test equipment in leading fabrication facilities worldwide.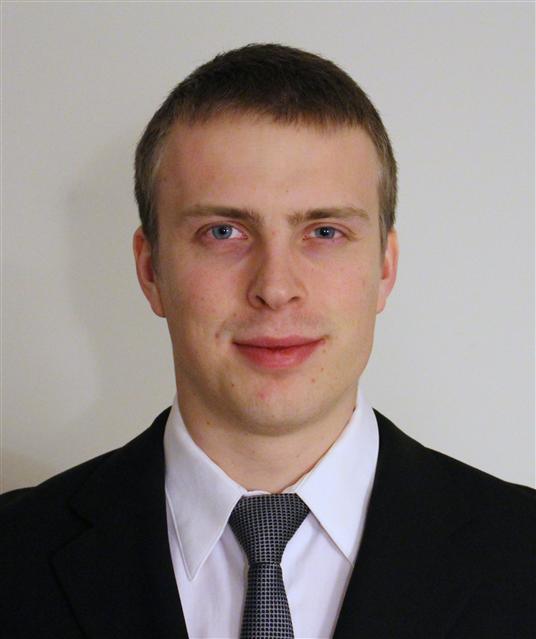 Aleksey Bakharev,
Engineer, AB Engine Product Development, Technical Writer
Lab Manager of Test Engineering Lab at PepsiCo R&D department. Expert Matlab and LabView programming, specifically in devices control and processes simulation. Leads a team of technicians and Test Engineers to evaluate beverage equipment innovation at PepsiCo. Aleksey has experience with flow simulations, CAD diagrams as well as working cross functionally in complex organization.
Business advisory board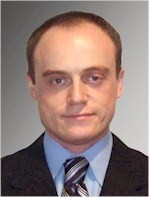 Alexander Gutman, MBA
Mr. Gutman is one of the principal developers of the core business model for AB Engine Incorporated. Previous to his involvement with AB Engine Incorporated, Mr. Gutman spent a number of years at General Electric (GE) Company. White at GE he had completed the Information Management Leadership Program (IMLP), a prestigious leadership and training and then spend several years working in a management capacity for the Acquisition and Integration team. He was responsible for managing various aspects of large-scale acquisitions, specifically concentrating in the Information Technology arena. Mr. Gutman is Six Sigma Green Belt certified and holds several GE management awards. Currently he works for Diageo plc as a Business Partner for Information Systems. He is responsible for leading company initiatives for the purposes of cost optimization and process standardization. Mr. Gutman holds a Bachelors of Science (B.S.) degree in Industrial Economics and a Masters in Business Administration (MBA) degree with honors from Union College.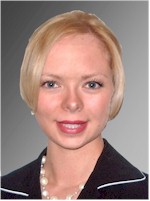 Maria Gutman, MBA
Mrs. Gutman has over 10 years of working experience in Fortune 500 companies. She held various roles in sales and communications before taking on a position with General Electric Company as part of the Human Resources Department. While at General Electric she worked in A&D, training, leadership program strategy, brand management, compliance and recruitment process development roles before moving on to Harman International. At Harman she led talent management strategy globally this included talent acquisition, performance management, retention, mentoring, coaching, technology systems and succession planning strategies. Mrs. Gutman holds a Bachelors of Science (B.S.) degree (Cum Laude) in Marketing and Management from Siena College and a Masters in Business Administration (MBA) degree with honors as well as a Post Graduate Certification in Human Resources from Union College. She is currently pursuing a doctorate in Organizational and Industrial Psychology from Capella University.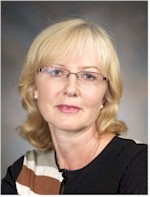 Svetlana Bakhareva, MS - VP of Finance, Controller and Treasurer
Mrs. Bakhareva has over 11 years of experience managing all financial aspects of large and small companies. She graduated from one of prestigious technology institutes in Russia, Moscow with a Masters degree in Technology Engineering. Mrs. Bakhareva completed, with high honors, an international accounting and financial management university program in Moscow. She has extensive experience working as a Financial Director in numbers of the Russian. She has also worked for over 8 years as a Production Manager in CardioMag Imaging Incorporated, overseeing the manufacturing of one of the most unique and complicated FDA approved medical devices known as SQUIDs based Magnetometers utilized for MagnetoCardioGraphy (MCG).